The Beulah Monterey PW members are dedicated to helping their local congregation care for their church family, people in their community as well as around the world, and to caring for the church facilities and grounds.  They are very committed to mission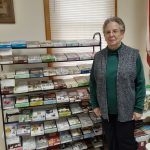 work, both locally and globally.  Their mission projects for 2022 include the following:
Pendleton Manor (gifts for residents)
Weekday Religious Education in Highland County
Presbyterian Children's Home of the Highlands, Inc. of Wytheville, VA
Highland County Food Pantry
"2022 Operation Santa " at Western State Hospital
Valley Program for Aging Services in Highland County, VA
Highland Medical Center Foundation
Church World Services (Hygiene Kits, Baby Kits, School Kits, Clean-Up Buckets, etc.)
Support for Compassion Child in Africa
Financial support for cleaning and lawn care services at Beulah PC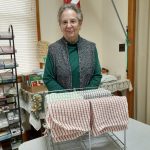 To help them fund their many projects, the PW members sell cards (birthday, anniversary, sympathy, thank you, thinking of you, and Christmas cards).  They also sell really nice dish cloths and 2 different cookbooks containing recipes from Beulah members and friends/family.  If you would like to learn more about these items and/or to purchase items, please contact PW Treasurer, Sharon Brock.