Monterey Presbyterian Church
A Brief History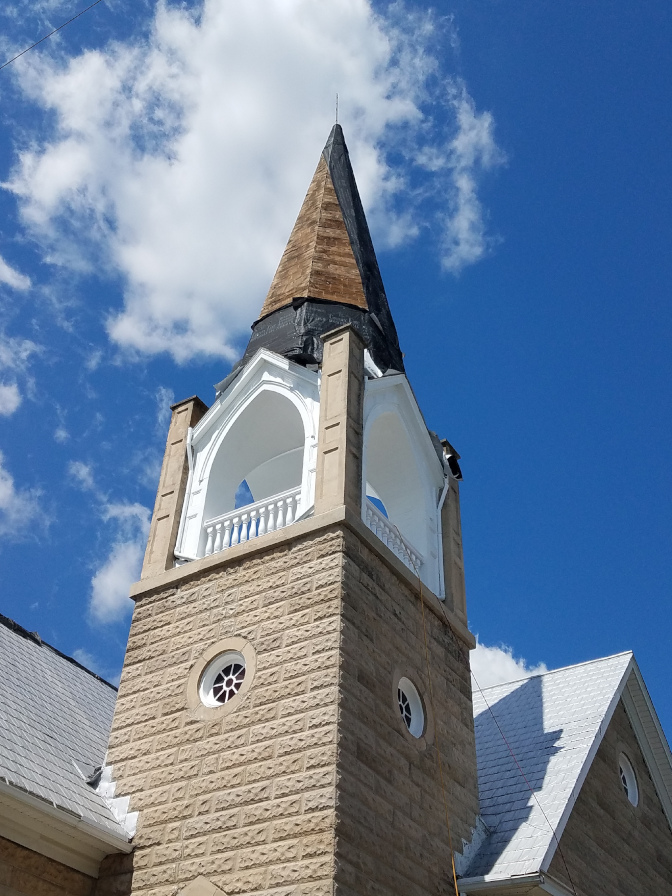 Before the formation of Monterey Presbyterian Church, a congregation gathered at Pisgah Church, which was located approximately five to fix miles from the town of Monterey. Five members of Pisgah Church, who resided in Monterey, began worshipping together in the Monterey Courthouse in 1870, so they would not have to make the trip to Pisgah on Sunday mornings. As their numbers grew, they made plans to build a church. 
A lot adjacent to the Courthouse, and on Spruce Street, was purchased from Wm. W. Flemming in 1872 and the original church building opened in 1873. Monterey Presbyterian Church went on to officially organize in 1878 with 40 members. The Reverend C.S.M See, the first minister of the church, who also continued to minister to Pisgah Church, owned the adjacent property on Spruce Street and built the house that is now the Manse. 
Members sacrificed much to build and grow their church. A larger building was erected in 1908 on the same site and dedicated in 1911. The members used the Monterey Methodist Church for all meetings until the new church was finished, thus beginning a tradition of churches in Monterey supporting the entire community, not just their own congregation. While the majority of houses and other buildings in the county were constructed of weatherboard siding, the new Monterey Presbyterian Church was one of the first buildings to be constructed of textured concrete block. 
In 1959, an addition that housed Sunday School classes was added to the west side of the church. The Sunday School addition was renovated in 2009/2010, adding an expanded kitchen, church office, and fellowship hall, so the church could offer more community outreach. In 2019, an 18′ x 24′ pavilion was erected west of the 2009/2010 addition. The new pavilion includes a working fireplace, ceiling fans, lights, and electrical outlets on each post so that it is usable more months out of the year. It is also handicap accessible.