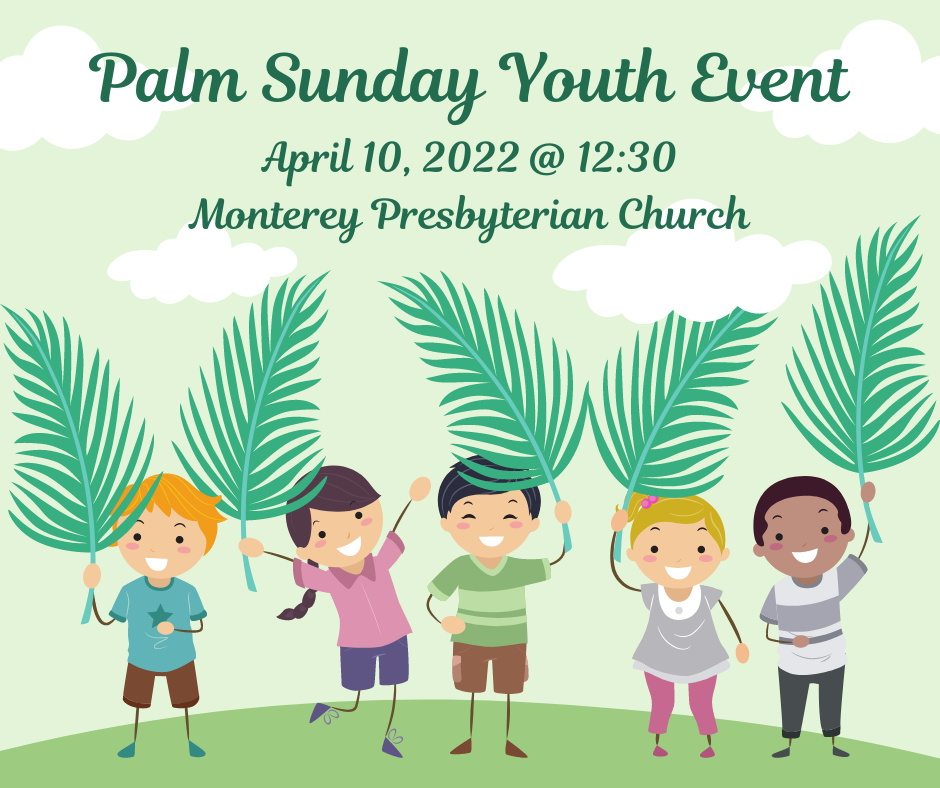 Palm Sunday Youth Event
You are invited to a youth/family project after church on Palm Sunday, April 10. We'll be doing several things, including:
• Baking pretzels with a lesson on the history of pretzels
• Making Easter bookmarks
• Assembling VPAS bags for Easter
We plan to start at 12:30 p.m. at Monterey Presbyterian Church. Contact Brit Chambers or Tate Dunn if you have questions.