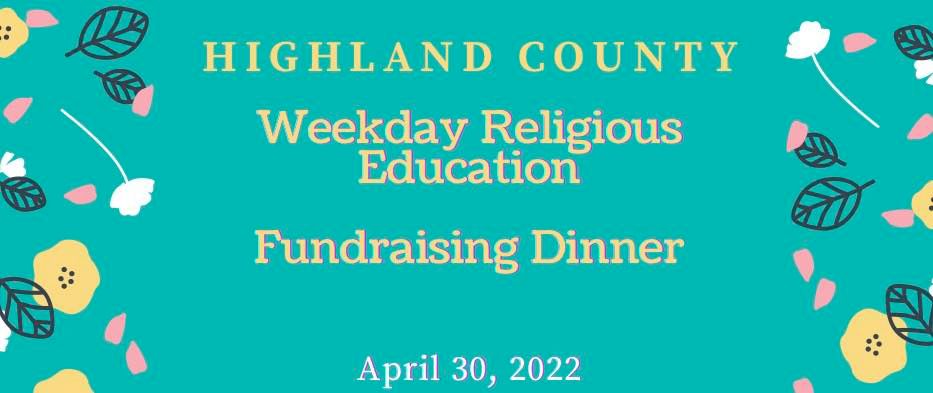 Highland County WRE Fundraising Dinner
Drive thru pickup behind school building beginning at 4:30 p.m.
Menu includes turkey, stuffing, gravy, macaroni and cheese, green beans, bread
Free will donation.
Monterey Presbyterian has been asked to provide the following items, to be left at the cafeteria back door at 1:00 p.m.
3 gallons green beans
1 lb. macaroni
1 turkey breast, cooked and sliced