A Study on Baptism, Week 2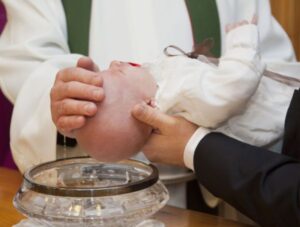 Have you ever wondered about Baptism in the Presbyterian Church?
Have you wondered why some denominations sprinkle while others dunk?
Have you thought about why Presbyterians baptize infants while others wait until the age of consent?
Do you know what the Bible says about Baptism and what is church tradition?
If you've thought about any of these questions you probably aren't alone. Or maybe you want to know more about your own baptism or are considering a baptism for yourself or a family member. If so, take advantage of this Christian Education opportunity:
All are invited to a four-hour, two session workshop on baptism with a focus on Presbyterian practices.
Dates: Sunday January 30 and February 6
Time: 3:00 – 5:00 p.m.
Location: Monterey Presbyterian Church and Zoom
Leader: Rick Hill, pastor
Preregistration is not required for in-person attendance but is appreciated; to attend via Zoom please contact Rick Hill for login information. The first session will be Zoom only.